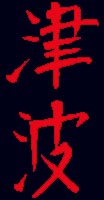 SCIENCE OF
TSUNAMI HAZARDS
The International Journal of the Tsunami Society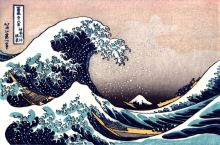 Tsunami Society
International Journal

SCIENCE OF TSUNAMI HAZARDS
IN MEMORY
OF TSUNAMI SOCIETY MEMBERS AND RESEARCHERS
------------------------------------------------------------------------

JAMES LANDER

1931-2012

The fields of tsunami and earthquake research have lost a long-time contributor and friend.
Born on August 24th 1931, James French Lander passed away on August 6th 2012 at the age of 80, after a long battle with Alzheimers's. Jim was an enthusiastic contributor to the field of tsunami research, making people aware of the features, dangers, and need for sensing instrumentation, especially Caribbean buoys. Most recently, with Karen Fay O'Loughlin, he co-authored Caribbean Tsunamis: A 500-Year History from1498-1998 [Vol 20, Advances in Natural Hazards Research, Kluwer, 2003], trying to show the imperative need for Caribbean buoys due to long over due seismic activity and historic vulnerability for earthquakes and tsunamis.


As a young teen Jim was restricted to months of bedrest due to Rheumatic fever; to relieve boredom he read the entire World Book Encylopedia. An Eagle Scout, he enlisted in the Army after high school in 1950, and served the Army Security Agency as a cryptographer during the Korean War. Jim earned a BS in Geophysics at Penn State in 1957, and started his professional career as a seismologist for the Coast & Geodetic Survey. He became the first director of the National Earthquake Information Center. He received Masters Degrees in Geophysics and Public Administration from American University in Washington, DC. Jim also served one year with the Office of Emergency Preparedness, Executive Office of the President, as part of the Department of Commerce Science Fellowship Program.


In 1972, Jim relocated to Boulder, Colorado, and in 1973 became the Deputy Director of the National Geophysical Data Center (NGDC) and Director for World Data Center for Solid Earth Geophysics at the National Oceanic and Atmospheric Administration (NOAA). He retired from federal service in 1987, and engaged in research in tsunamis at NGDC through the University of Colorado, Cooperative Institute for Research in Environmental Sciences (CIRES), sponsored by the National Science Foundation, where he studied and wrote histories of U.S. and worldwide tsunami occurrences, making a notable contribution to the field of tsunami research. He served on numerous national and international scientific organizations, including as International Secretary of the Tsunami Commission of the International Union of Geodesy and Geophysics.
Jim received many awards and honors, including:


August 1985: IUGG Tsunami Commission award pesented by Tad Murty in Victoria
May 1998: International Natural Hazards Society award presented by Tad Murty in Chania, Greece
May 2003?: International Tsunami Society award presented by Chuck Mader in Honolulu (with the special honor of the Hawai'ian Maile leaf lei.

In 1966, Jim made a trip around the world setting up seismometers in areas away from any non-seismic disturbances. His trip resulted in numerous hilarious and even dangerous adventures. In Afghanistan, after negotiating the privilege by the payment of a few goats or so, he was out on a vast stone plateau setting up the seismometer, when out of nowhere a pack of wild dogs came up to attack him. Suddenly, another dog, protecting Jim, chased off the wild pack, thus saving his life. In Africa, an Inn they stopped at was riddled with bullets from a recent uprising. They apologized for not having eggs for breakfast, since the rebels had killed or stolen all the chickens. Due to this unrest, Jim was assigned "protection" when in a rural area. He slept in a hut with a Watusi warrior standing in the doorway all night with a spear! A final anecdote, so typical of Jim's sweetness: they were having dinner at a place in Pakistan where they kept the beer cold at the local jail. When one of them ordered a beer, a boy was sent down the street along to the jail and back. Jim wanted another, but since the boy had made several long trips, he couldn't bring himself to order another one.


Jim fostered the importance of awareness of tsunamis and encouraged others to continue his research. We shall miss his gentle ways, ever-terrible puns, and upbeat spirit. Aloha.

___________________________________




Dr. DOAK C. COX
January 16, 1917 - April 21, 2003

Dr. Doak C. Cox was a charter member of the Tsunami Society and published three articles in the SCIENCE OF TSUNAMI HAZARDS journal. He was awarded the Tsunami Society Award in 1999.
______________________________
MARTIN J. VITOUSEK
1925 - 1999
Martin J. Vitousek, 74, a geophysicist and inventor who flew his own airplane and sailed a schooner featured in the movie "The Wackiest Ship in the Army," died Saturday February 13th, 1999 at Kona Community Hospital.

The longtime University of Hawaii researcher, who moved to Kona after retirement, achieved one of the first advances in a tsunami warning system with development of ocean gauges to measure tides and waves in the 1960s. He headed a UH research outpost on Fanning Island, 1,200 miles from Hawaii, and was field chief of the Line Island scientific program during the International Geophysical Year. He commuted there for the Northern Pacific Experiment, part of the International Decade of Ocean Exploration. He directed magnetic, seismological and oceanographic studies and developed weather and ocean recording equipment to forecast climate changes. Vitousek used his 72-foot schooner, Fiesta, the "Wackiest Ship" in the film, to carry supplies and replacements to stations on Palmyra, Jarvis and Fanning islands. "Because of his presence in the Line Islands, haoles got to be known as 'Martys,'" recalled Tom Schroeder, UH meteorologist and Joint Institute for Marine and Atmospheric Research director. Schroeder said Vitousek, associated with the JIMAR for many years, "was a legend for flying solo from here to Fanning Island" in the 1960s and 1970s. "We always tried to figure out how he did it in that little airplane."

George Curtis, UH-Hilo professor formerly at Manoa, worked on many projects with Vitousek. "The best one and the longest was adapting an infrared scanning system from a U-2 (spy plane) to look for fresh water sources on the Kona-Kohala coastline." Vitousek, who started at UH as a mathematics professor, also used his plane for search missions. He circled Palmyra Island in 1974 looking for LaVerne and Malcolm Graham after their ketch, the Seawind, was stolen and they were reported missing. "He was also famous for trying to land with his dad in the middle of the Pearl Harbor bombing," Schroeder said. Vitousek and his father, Honolulu attorney Roy L. Vitousek Sr., were flying in a light plane near Pearl Harbor when the Japanese bombers and torpedo planes arrived. Then a Punahou senior, Vitousek spotted what he thought was the first bomb dropped.

Dr. George Pararas-Carayannis remembers well Martin, with whom he co-co-authored a paper on how atmospheric shock waves and disturbances in the earth's ionosphere - generated by great earthquakes along suduction zones - could be monitored with instruments and be used as warning precursors of potential tsunamis. In the process of working together and becoming friends, Marty agreed in 1964 to help George in his search for the precious deep-ocean "angelskin" coral, by lending him the use of the 72 ft. schooner "Fiesta" in the Molokai channel. Marty's skills came handy for this search as he rigged up an electric pulley for the dredge, with lots of cable on the drum - still left from the North Pacific Experiment. Since there was no fathometer to measure the depth range that was needed to find the coral, Marty put together small explosive charges - primers essentially - rigged to fuses and frictional triggers. By setting off these primers at the surface, and then recording the echoes of the small explosions from the ocean floor with the seismic equipment and hydrophones, Marty simply converted travel times of the echoes from the ocean floor to distance, which then he could convert to establish ocean depth for George's search of the precious coral.

Lorenz Magaard, associate dean of the UH School of Ocean & Earth Science & Technology, said Vitousek was "an extremely versatile colleague who was master of many aspects of our sciences." "Marty's principal interest was the tsunami problem, and he was very accomplished at designing and building instruments," said Dennis Moore, former JIMAR director.
___________________________
SCIENCE OF
TSUNAMI HAZARDS
The International Journal of The Tsunami Society
ISSN 8755-6839

Abstracts, full papers and individual volumes
from 1982 - archived by volume, title and names of authors
_________________________________________
TSUNAMI SOCIETY

SCIENCE OF
TSUNAMI HAZARDS
The International Journal of The Tsunami Society